This is the last day of the trip..9.30am wake up..7 hrs ++ more before we said Bon Voyage to KL
1st thing in the morning is faster go Times Square for photo album exchange as it was a bit out of shape after purchase from

Pork Chop&Friends
Thanks for the shop owner for allowing the exchange of a new1. I think she should thank us. Coz Meyer continue her purchasing there..
We need to check out by 1pm from the hotel. Without thinking any much more, we step in to this interesting Restaurant which located in 3rd floor of BTS. Near to
Cosmo's World
Theme Park Atrium. This was the 3rd Restaurant i have visited so far in KL with whole orange color decor for the entire shop. Em..Orange rules!! I love orange color. Being wearing the orange color sports shoes all the time for this trip :-P
Step by step yum yum:-)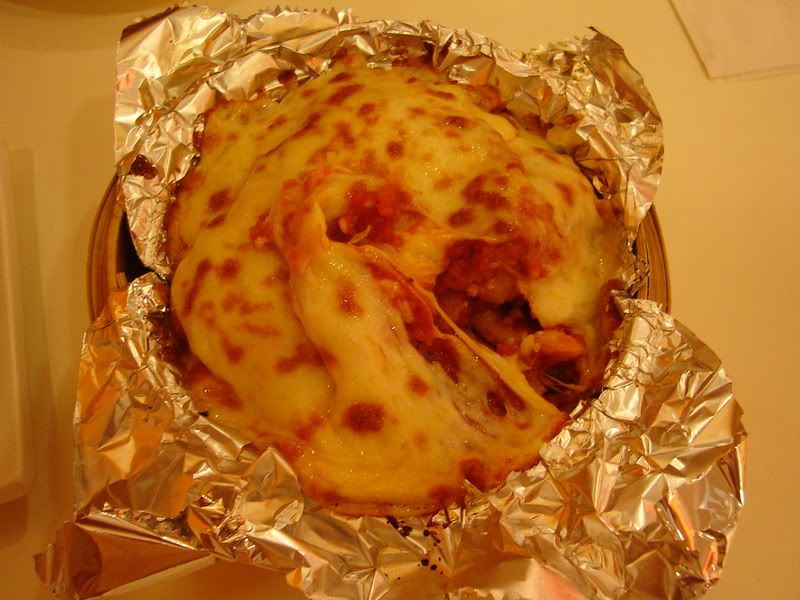 Cheese baked rice, salad roll, french toast, mango&kiwi pudding, "mother nature" ais blended..Are you able to finish it all? -_-""


Only notice MBF Cards members have 15% discount for dinning here..Really not bad..1st time use MBF cards with discount..Ppl living in KL should enjoy a lots of privilege with MBF cards. Hopefully MBF can give more discount/privilege for ppl in Penang. At least 15% can cover the service charge and gov tax waiver.

Straight away go back to Fortuna once finished our lunch. A bit rush but still okay. Late for 15min but still in time for check out. The managment allow us to keep our luggage in the hotel before we heading for our last place visit for this trip.

One place you will never miss before going back is

Petaling Street

. Also known as

ChinaTown

in centre of Malaysia. What is most available here is all the pirated products such as CDs, Clothes, Bags, Watches, Wallets. The traders are better compare to the pass but only the indian that selling jersey. He was sucks. Inviting me to have a look for his jersey, end out rudely when i didn't make any purchasing.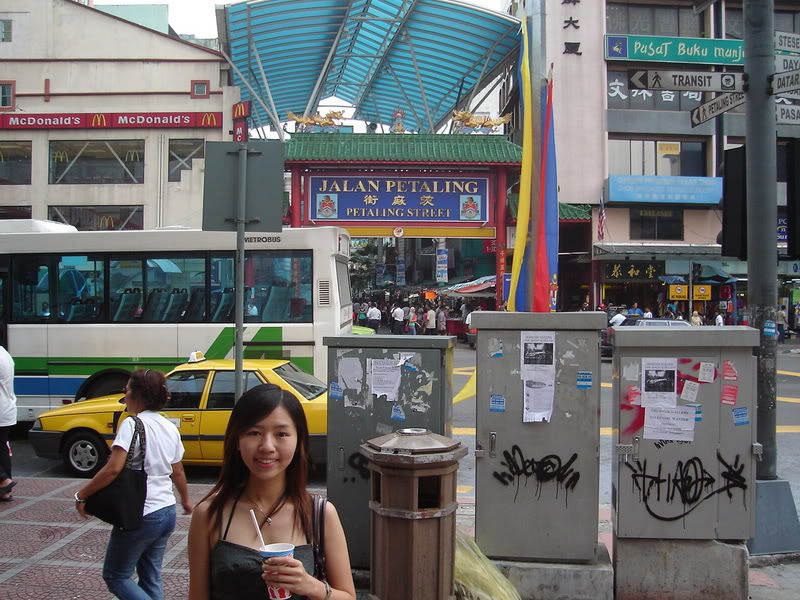 Look..Petaling Street just opposite nia..How u wanna go thru?Follow rules by overhead bridge or just ran across?


What we bought there were some clothes, (love the army shorts :-P), watches, and dried meat from KL branded "Kiew Brothers". The bak kua or barbeque pork and chicken meats are associated with Chinese New Year. Not bad the spicy one. We bought different favour. Taste good. Not too salty, oily and sweet. Just nice :-)
Guest which watches are bought from there?
Wonder how much we pay for taxi from Fortuna to Puduraya?RM2.20 only..Is a Malay driver somemore..Ppl out there, dont be cheated by not run by meter. It should be mush more cheaper compare to the price cabbies offer. Reach there 45min earlier, have to wait before we depart to go down staircase for our bus platform.