This is the most tire day and the most pics I able to take for the trip. For Meyer i think the tiredness has been repay for her..Most of the stuffs are for her:-)
Our 2nd day destination will focus to ~Berjaya Times Square (BTS)~
For saving times, we took a quick cereal and tip-bit for the morning as we plan to taste a good one in BTS. On the way to BTS, here are what we capture:
One place that draw our attention was called "Si Chuan Dou Hua Restaurant"..is really a large want..I thought is a just a restaurant without looking up..But.. Grand Plaza Parkroyal Hotel.
Here we are..
Outside View was so impress although I think BTS have been 3-4 yrs liao..
Inside…O.M.G!!!
The photo look like 3D right :-P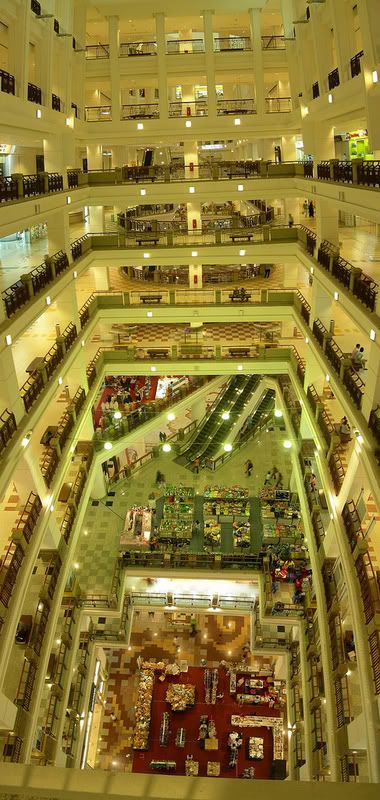 Dont think it was too early?Or ppl are working on Fri? Erm...

the biggest
Border's
bookstore in South East Asia



At last we have a stop by for B'fast..But is nearly lunch time liao..


BaOz

.."The Pau Specialist" at 1st floor..The menu include streamed and deep friend pao, dim sum with the name HALAL..



Overall what we took were 2 pao(mething gold and bbq favour Pao), dim sum and drink..


Look how yummy it was....



For those who is interested to open an outlet in PG...I will support you :-)
Ever see the brand Pink Panther in Malaysia? It was located at ground floor. Meyer bought 2 shirt from there. Look very different compare to other outlet. kinda cartoon character wears you can get..Sesame street, Walt Disney and Pink Panther.

Next shopping along..bought alot of stuff especially in

Pork Chop & Friends

Shop..becoz...50% discount due to shop get closure..Guest how much we spend on that shop alone? 200++ Wonder if it was normal price, it will coz double..This is most satisfy for me..
The 1st Indoor Theme Park
Cosmo's World
in a shopping complex and also a Hotel..
This Theme Park is include children and adults..But price was quite expensive.. RM25..I may as well go Genting..
What else beside roller coster? a

3D IMAX theater

!!!
Next there was also a new bowling centre call

Super Bowl

grand opening just 2 days before our arrival..

Price is quite resonable RM3.30/game nomal day and 3.60/game weekend..The shoes they lend also not like Megamal Pinang which have to let them keep urs once you loan from them..

Not only that...They even have 32" LCD Screen...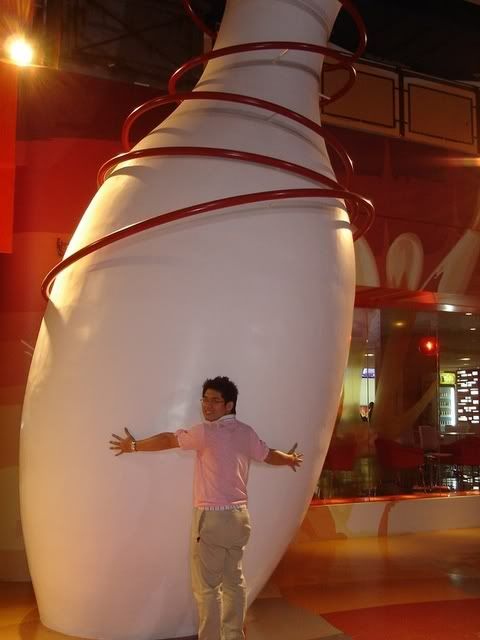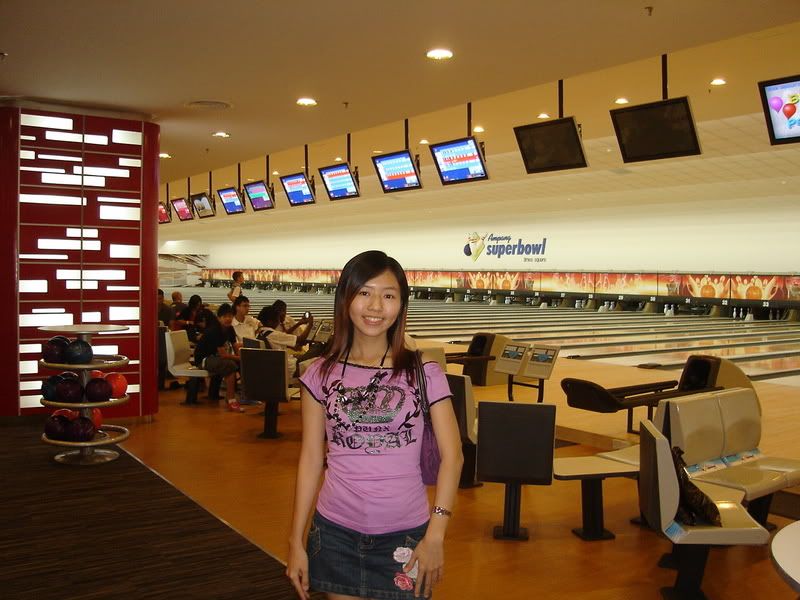 What will be the next? l.u.n.c.h. ",) At BTS Food Court


Imagine how big and giant the food court are..
The cleanliness of the food court and surrounding senery make this place excellent..
On RHS, can view the architecture of KL buiding, while on LHS, you can hear sreaming sound from the theme park..A variety of food available in this food court varies from Western, Italian, Japanese, Vietnamese, Thai, Malay, Chinese, Indian..

After stomach full..u need stomach to have better digest..
Pic below describe all..


Finally...
Before out from BTS, we chill out with four new Ice Blended drinks..Taste good with the ais-cream too..but too bad cant recall back the shop name..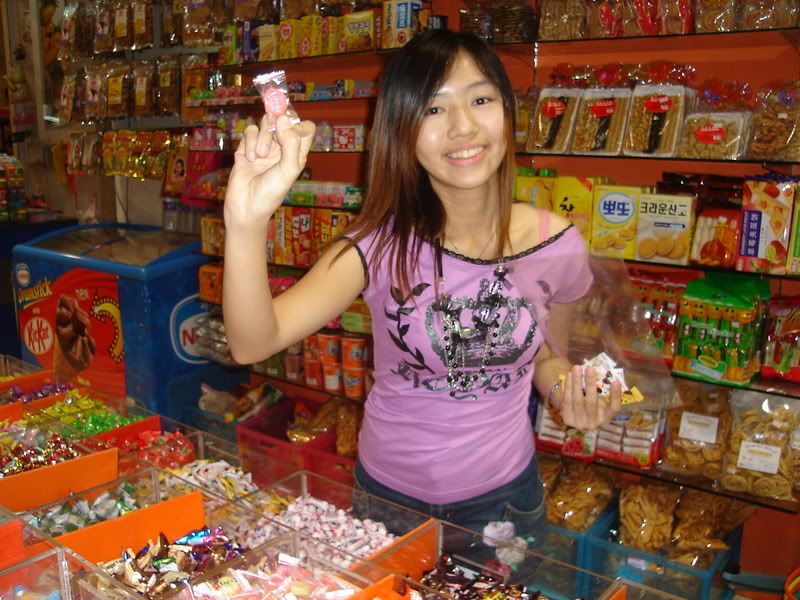 Night life in Bkt Bintang is the best..foot massage, arabic style smoking called "shisha".
The hookah comprises a metal stand with outlets for hose pipes, a tray, a clay bowl, and a base usually of glass or crystal which contains water.
Along Bintang Walk, what's most attarct us were Samsung "spaceship" & Standard Chartered kiosk.


Conclusion for the Day 2 day-time..
Many $$$ spended in outfits, foods, pork chop..End up carry heavy weight bags going back..